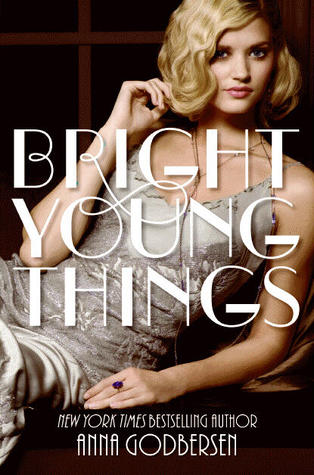 Bright Young Things
Anna Godbersen
(Bright Young Things #1)
My rating:
★★
Date of publication: October 1, 2010
Genre: Historical Fiction
Themes: New York City, Prohibition, flappers, show business
Letty and Cordelia have always dreamed of leaving their small town, Ohio, and living large in NYC. Letty wants to see her name in the lights and be a star, but she soon discovers that the successful girls will do anything to get the gig. Cordelia goes for a different reason. She knows her father is there, but she doesn't realize just how much of an illegal empire he has built for himself. He welcomes her back with open arms, but with the fortune of illegal alcohol comes the danger of competing gangs. Cordelia finds support in her new friend, Astrid--rich and fashionable--but discovers that everyone has something to hide.
This historical fiction provides a well researched look into 1929 New York City. However, the story line was not necessary plot driven--no build up, no climax, simply the mishaps that two country girls would find behind the glitter facade of the city. The glitz and glamor is undercut by prostitution, murder, and whatnot. Some may find they enjoy the drama of such a novel, but I found it a drag.