Guess what??
Cybils
, that's what. I had the awesome, amazing opportunity to be a Round 2 judge for the Cybils Awards again! Last year, I did the Easy Reader and Early Chapter Book category. But for 2016, I shook things up a bit and helped nominate the winner of the Board Book and Fiction Picture Book category. And on Tuesday, our decisions were finally announced!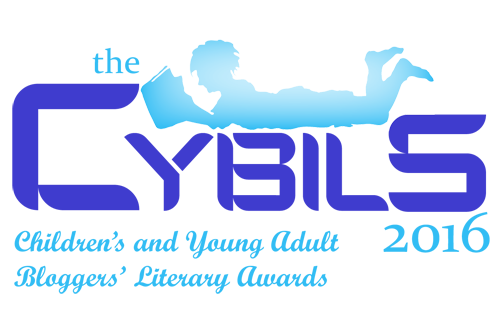 Check out all the winners here
!
Like last year, I thought I'd take the time to highlight a couple (personal, individual, outside-of-the-contest) runner-ups in my judging category.
Being a Round 2 judge means that you get to select the winning title from a group of finalists picked in Round 1. Well, let me tell you, all of the books are finalists for a reason! They were all so good. (You can see all the finalists on the
home page
). So really, pick them all up if you can. But here are my personal favorites:
Winner!
Written by Christopher Franceschelli, illustrated by Peskimo
Harry N. Abrams


"Exploring city life has never been more exciting and beautiful than it is in Christopher Franceschelli and Peskimo's latest board book collaboration Cityblock. Readers turn pages and lift flaps to hail taxis, visit gift shops, and eat pizza from the local pizzeria, all without ever leaving the comforts of home. The bright color palette of the durable die-cut pages, the diverse characters, and the assorted locations make for a colorful and accessible way of exploring every facet of an urban city life and a great primer for those looking to learn more about the metropolitan experience. Children will want to revisit this city over and over again, making Cityblock a standout winner of this year's CYBILS awards for best board book."
There are board books, and then there are works of art. This is one majorly impressive book. It may be a bit on the long side (it's HUGE), but hey, just that much more entertainment for your kids!

Runner-Ups...
"Part counting game, part guessing game, this delightful board book invites little ones to look at one thing, and guess what else it could be. Each page shows one shape, and then unfolds to reveal an ingenious surprise, sure to captivate curious toddlers."
Captivate? Yes. My goodness, my daughter will look at this book for fifteen minutes at a time (no exaggeration) before I declare it time for bed. She just loves that the donut becomes a cat. Or the apple becomes two crocodiles. The illustrations were not my favorite (the mosquito has a banana butt, for instance) but, boy, does this book get huge points for captivating its audience.
In this delightful introduction to colors, toddlers--and cat lovers of all ages--will enjoy following a kitten through the pages as he plays with one colorful ball of yarn after another. Toddlers can also make a game of following the yarn from page to page as each color unravels.
On the opposite end of the spectrum is this short-but-sweet beauty; it's utterly simple with only the name of a color on each page and the barest of illustrations. I like it because, though simple, there are good details (each line of yarn continues perfectly onto the next page, for instance). Keep it short and learn your colors, or take the time to follow the yarn!
Picture Books
Winner
"Once upon a time, a very hungry lion and some cute little animals gathered together in one room. What could possibly happen next? In Lucy Ruth Cummins' brilliant The Hungry Lion, total hilarity ensues as the animals begin to disappear, leaving the reader to wonder why. Things between these pages are not always what they seem, and this story will keep you guessing right until the very end. The book's unpredictability ensures that the story appeals to kids (and adults!) of all ages, and the humor is sure to get everybody laughing as the unseen narrator's own confusion adds to the clever text. To top it off, the simple, pencil-and-color illustrations perfectly capture the emotion of some very surprised animals. The amusing artwork, coupled with witty prose, make The Hungry Lion a gem of a read aloud and this year's winner of the CYBILS award for best fiction picture book. Just make sure to read it in a safe place — with no hungry animals lurking."

Major appeal to all ages...especially me. The irreverent, unpredictable humor is my favorite, favorite picture book trait. This one gets me every time.
There's a Bear in My Chair
Ross Collins
Nosy Crow
"Poor Mouse! A bear has settled in his favorite chair, and that chair just isn't big enough for two. Mouse tries all kinds of tactics to move pesky Bear, but nothing works. Once Mouse has gone, Bear gets up and walks home. But what's that? Is that a mouse in Bear's house?"
This one also appeals to my brand of humor, as well as capping off with a particularly perfect ending. Not only do I love the rhyming practice readers will receive, but this mouse is just the most endearing of cute characters. Fantastic phonetical fun with this one.
The Night Gardener
Written by Terry Fan, illustrated by Eric Fan
Simon & Schuster
One day, William discovers that the tree outside his window has been sculpted into a wise owl. In the following days, more topiaries appear, and each one is more beautiful than the last. Soon, William's gray little town is full of color and life. And though the mysterious night gardener disappears as suddenly as he appeared, William—and his town—are changed forever.
It's the illustrations, really, that will get you. I mean, just look at the cover (plus, it's an owl, so). I also loved the details and the message it communicates about building up your community (see, I'm not
all
about irreverent humor). Check this one out to really get a wow response from your audience.